New Devon Rex Arrivals

updated 10/21/15 Facehuggers Lady Ga Ga.

staying in the gene pool!

Baby pics, she's a big girl now!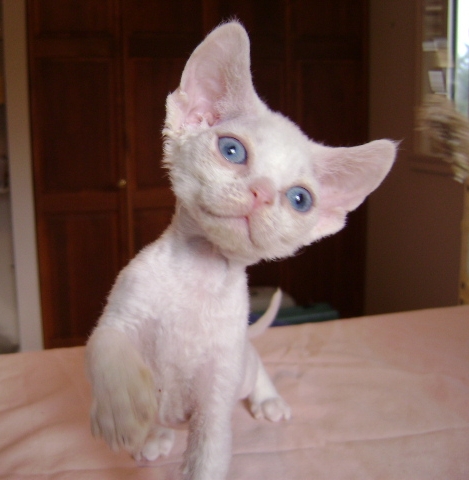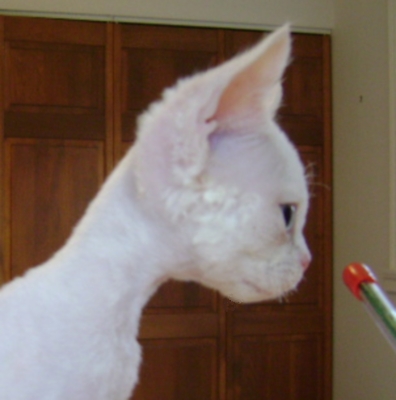 ---
Lady Ga Ga and Despereaux have a new litter now 3 weeks old. White boy, white girl, and a RED TABBY girl!! Pictures when it makes sense, don't like to flash those new eyes.
---
This is a picture of Kiddley Divy and Mairzy Doats.

Both are moved to their new homes.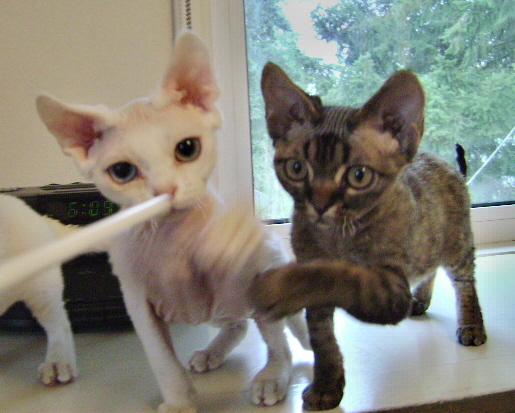 ---
Miracle Max and Despereaux have a new litter, too, also 3 weeks old :) A chocolate tortie girl, a chocolate torbie girl, and what looks like a silver mac tabby boy. Even his paw pads are black. Same about the pictures...
---
Izzy is due any time now...
---
Visit the Faerietail Manx Page
See my standard contract on the Faerietail Manx page.