Updated 10/21/15

Devinedevons Despereaux has been at work for a while here, doing a great job! He is a cream classic tabby, will be checking to see if he might be a silver - pedigree search and digging into fur, maybe a microscope exam of hair shaft.
---
Hugger's son, Vicrock Pink Panther, is another cream tabby, spotted this time. He just is getting to work, having gotten Oiuser PG! I can't wait to see these babies!!
---
Dilettante Hugger of Faerietail (CH Dilettante Draco x Dilettante Faro's Daughter)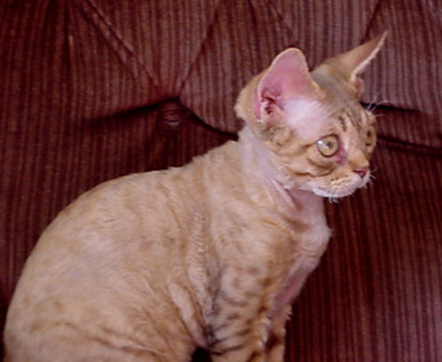 Now for a professional picture!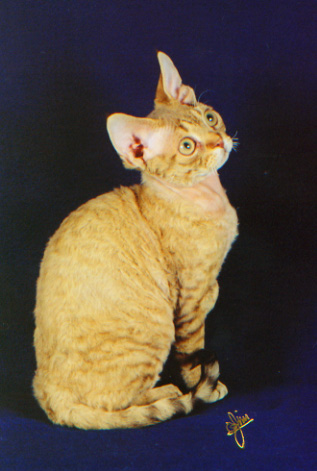 ---
Here is Facehuggers Capoochin, a brown classic tabby son of Roswell (Hugger's sister) and Monty (Meikai's Black Knight of Faerietail,) full brother of Anemone. His birthdate is 12-29-08.

My Pooch!!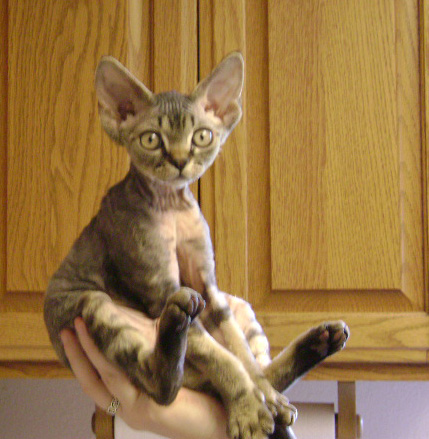 ---
And some pictures of Pooch as an adult now. I groomed the left side of his face so the 2 sides look different- trying to show his ear jug. The profile shot is out of focus, thanx to my wonky camera, it only will work nicely for a short time, sadly.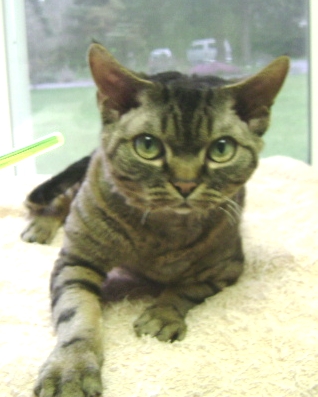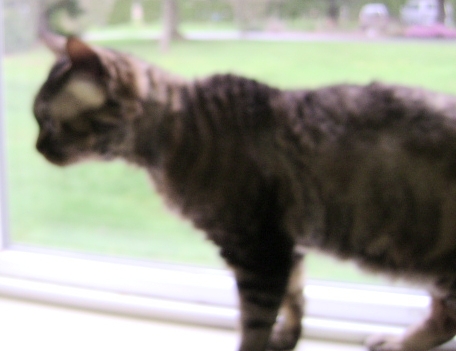 ---
Meikai Black Knight of Faerietail (Monty)

is in a pet home now!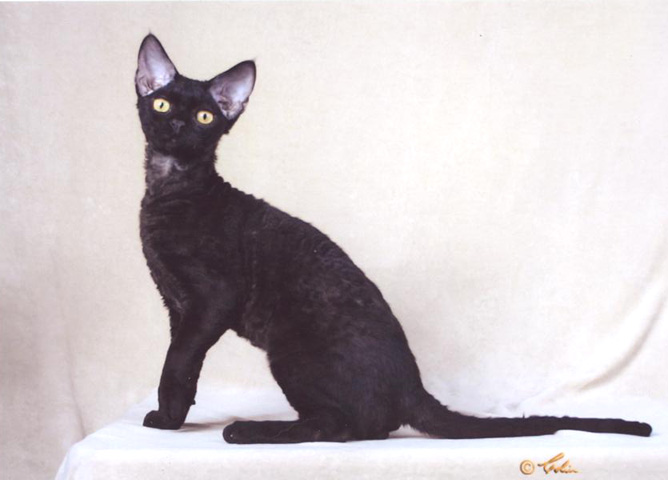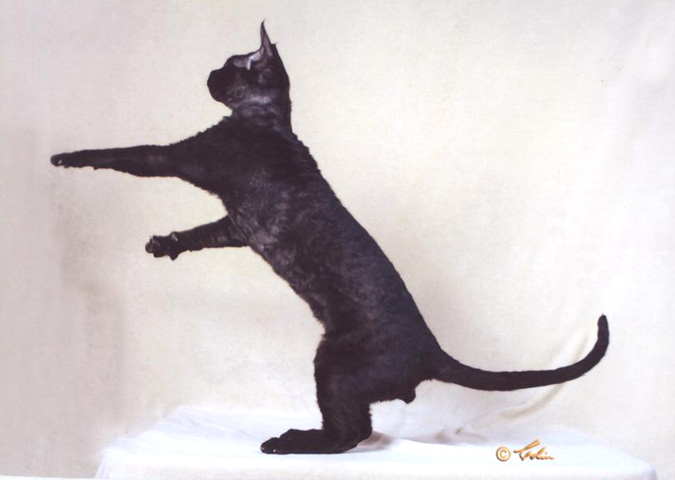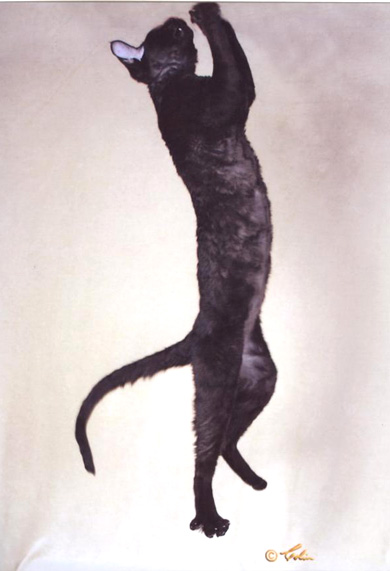 ---