These Devons are retired from show and/or breeding here at Facehuggers Devon Rex.
---
DD is coming to the Ridgefield, WA show 2-24-13 to wow everyone in the Premier class :)

RW Facehuggers Dosiedotes, dob 3/9/09, mom is Facehugger's Lambsie D'Ivy, dad is Facehuggers Jules Winnfield. She has earned her SGC in TICA and her Grand in CFA!

DD is now a spay and I will consider a local home for her.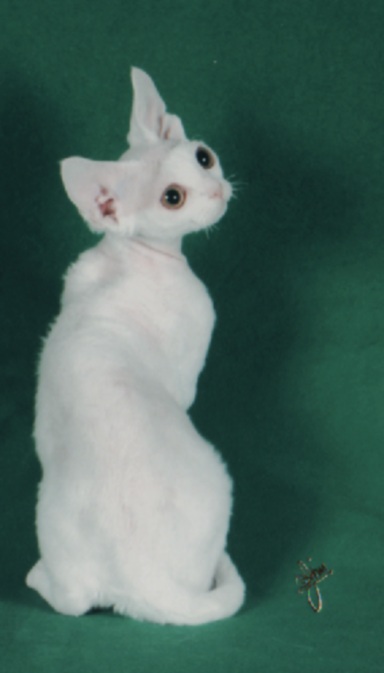 !! OMG !! I just found these pics of DD on a CD from Tetsu, can't believe I hadn't opened them!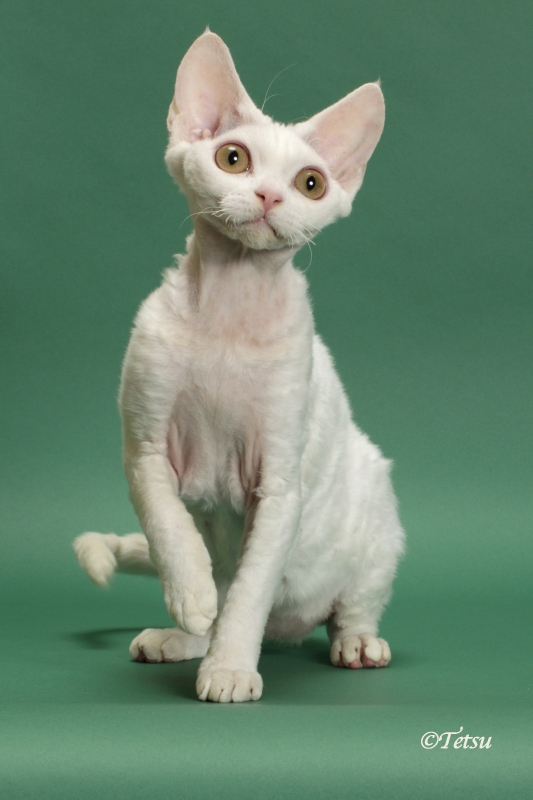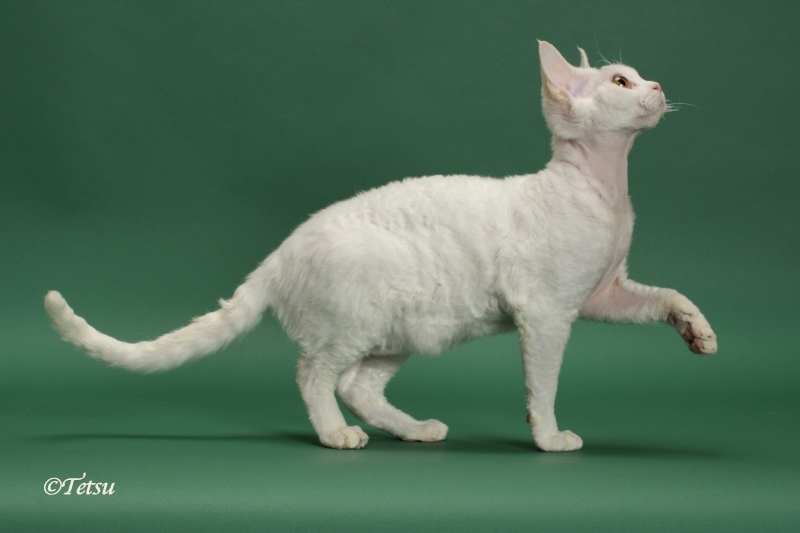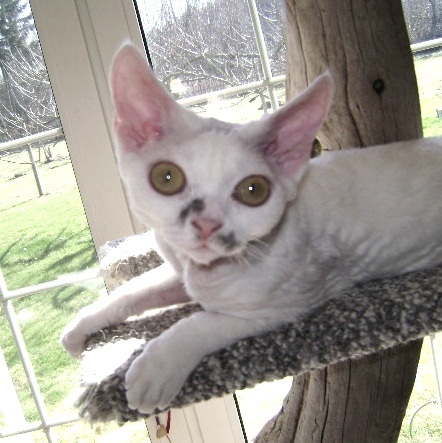 DD playing with "makeup!"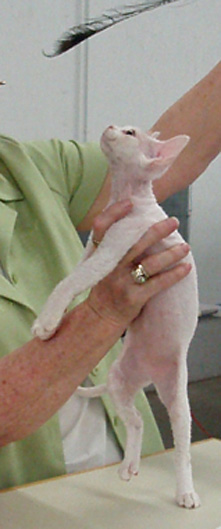 DD earning the Best Kitten of the Best Litter in Chehalis!
---
---
You can also see rescues at this link. Rescue Devons!
---